Step 1
Visit the product page on Amazon and copy the page URL.

Step 2
Open https://quiddi.org/demo-highlighter/ and paste the URL to queue the product for processing. The processing may take a little while.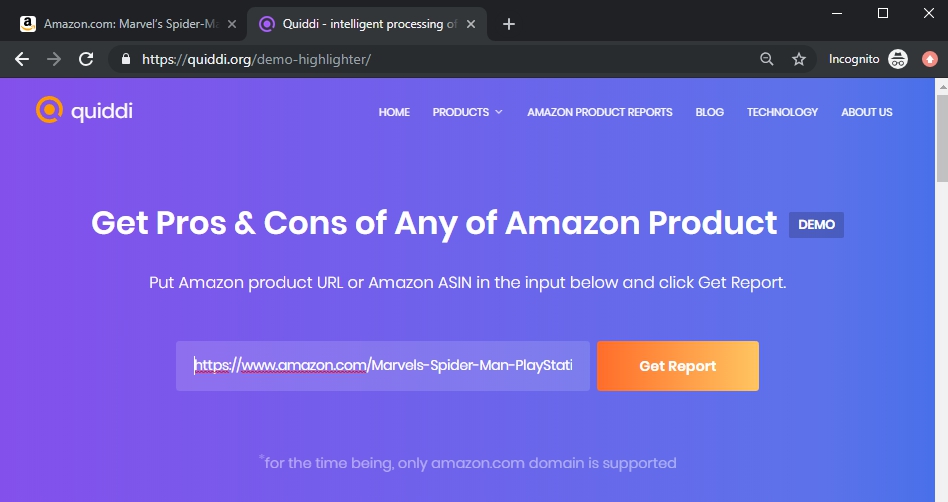 Step 3
Enter your email – we'll send the link to the product report by email. We won't send any more emails to you and we won't store your email or give it to anyone.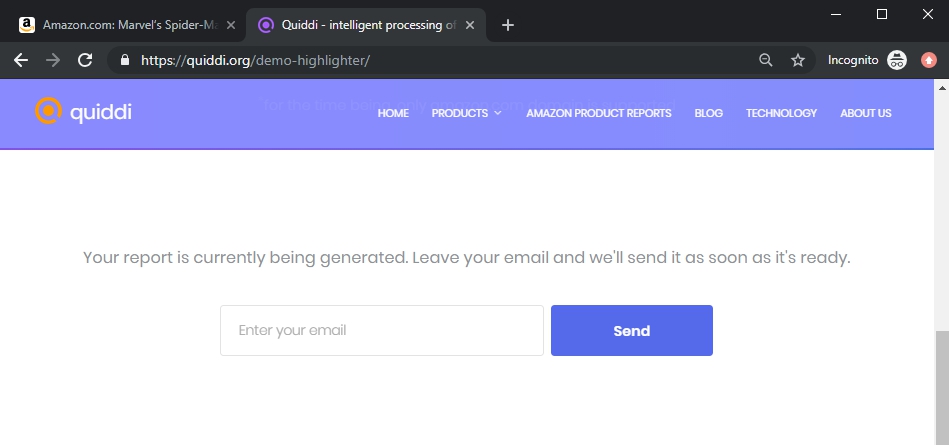 Understanding the product report
After opening the link from the email you'll see something like the screenshot below. Our algorithm has extracted the most important product details from real user reviews.
Highlighted in green are positive user sentiments. Highlighted in red are negative user sentiments. These summaries are very helpful for creating bullet point descriptions for your own product listings.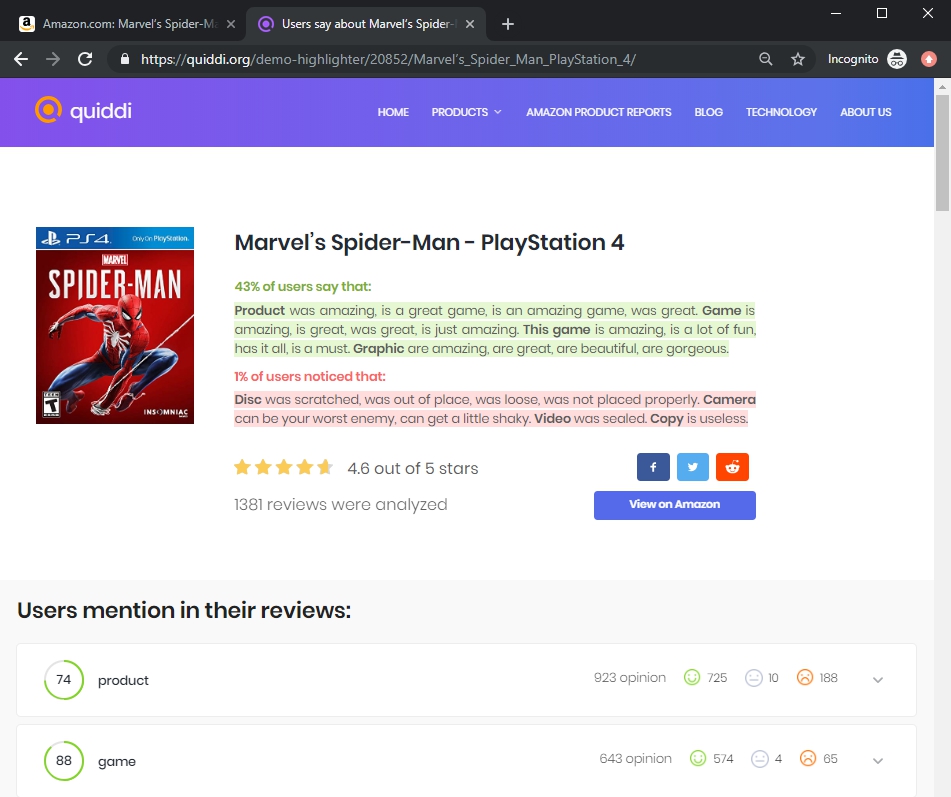 Understanding the user reviews summary
Below you'll find a list of product features. Click any feature to see phrases from user reviews that best describe it. In the screenshot below, the features of the game are: Story, Gameplay, Control, Side missions.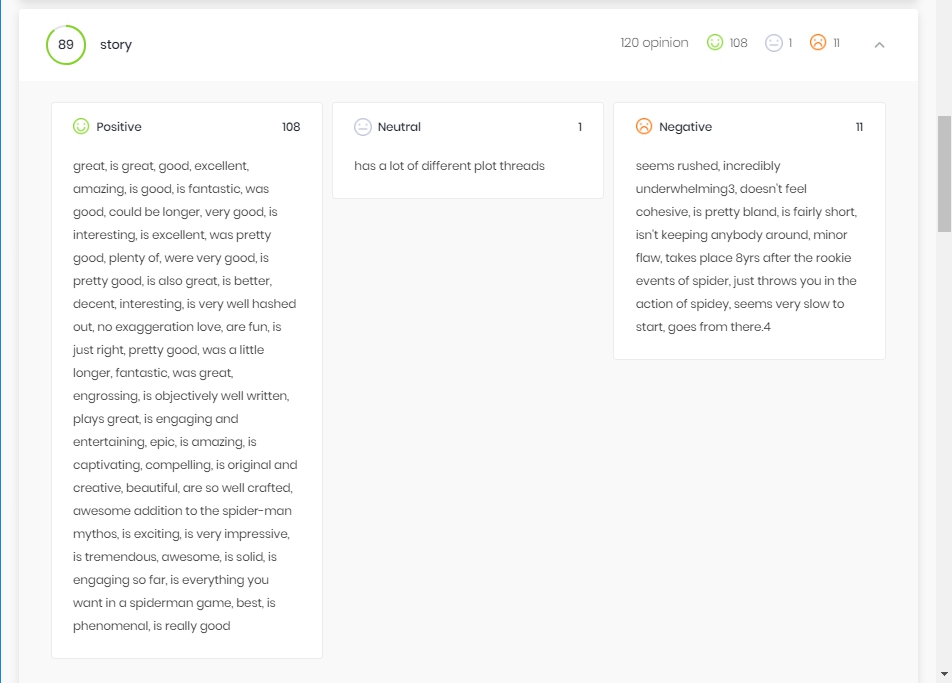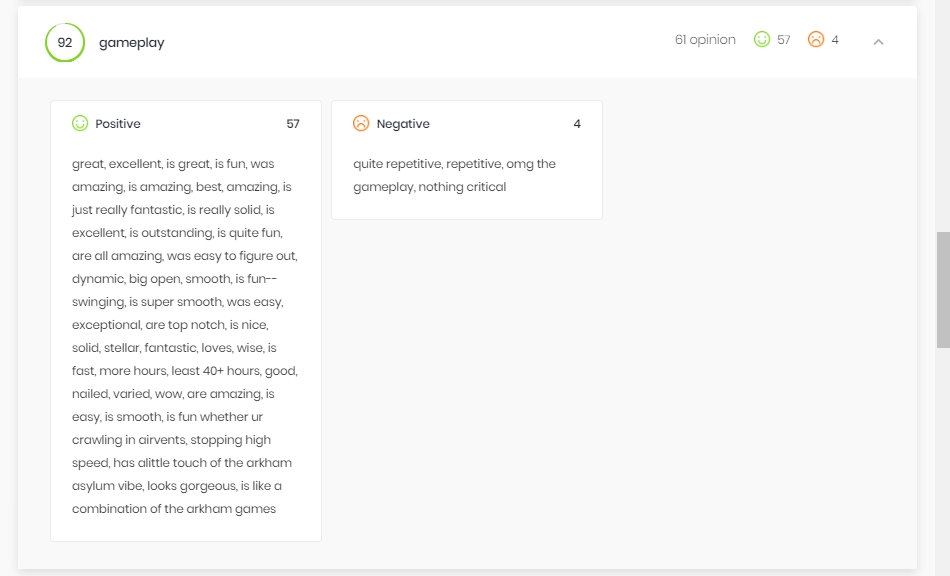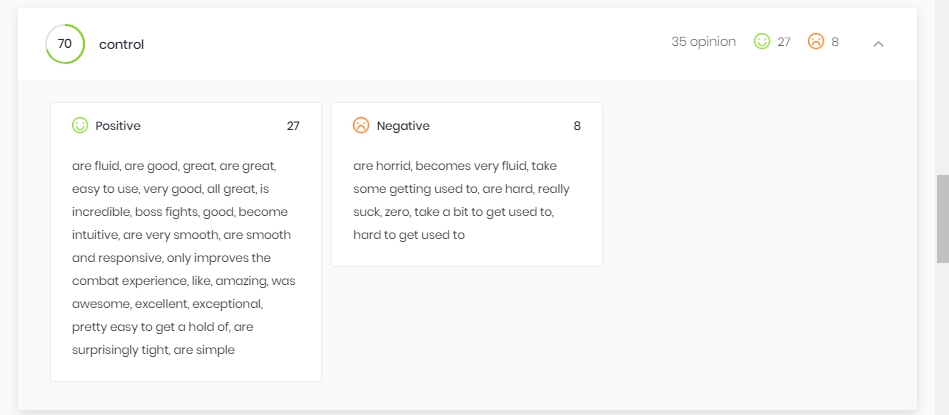 What's next?
Thanks so much for trying Quiddi!
Please send your impressions and feature suggestions to business@quiddi.org or via the feedback form. We are closely working with beta testers and we are happy to make giveaways for detailed feedbacks!